Reviews
iiRcades Cabinet Makes Already Great Games Like Dead Cells Even Better
by Scott Ledingham on Mar 30, 2021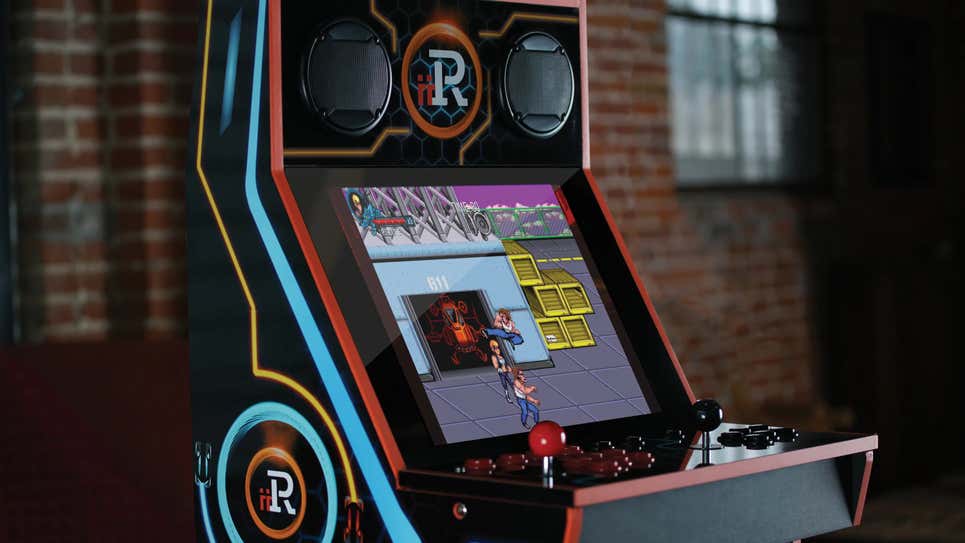 iiRcade Bartop Arcade | $599 | Walmart
I've always been an arcade guy. As a kid, I loved nothing more than heading to spots like the Dream Machine at my local mall and dropping quarters. Even as an adult, I will still drop whatever I'm doing to play a Ms. Pac-Man machine. Despite my love of arcades, I've never once considered actually just buying one of my own. Part of that is just that I'm a New Yorker living in a one-bedroom apartment, but there's also an element of indecision. What cabinet would I commit to? You can't just have one game. I want to replicate that feeling of wandering around a big room and trying random games.
That's where iiRcade comes in. The indie hardware company has created a clever new arcade cabinet that's a sort of answer to that conundrum. Rather than having a few games pre-installed on it, iiRcade offers a full service. The machine integrates with a digital storefront where you can buy games a la carte. That includes a mix of classic arcade games and modern indies adapted for an arcade control scheme. It's a clever business model. iiRcade basically gives you an iTunes-style digital marketplace of games that can be instantly downloaded to your cabinet. That makes it more of a future-proof concept for people who want the experience of an arcade without harboring a dozen cabinets.
iiRcade is just getting started, so its current selection of games is limited. Judging by some of the titles it does have, there's some real potential for this to be a worthwhile cabinet for arcade diehards. Here are the best games that you can currently play on an iiRcade machine.
Read full review at https://theinventory.com/iircade-review-1846581358